As a young man growing up in the South Chattanooga area, there were times when I felt as if I didn't fit in within my surroundings.  Being raised by a single mother of four while living in poverty really brought dark days in my life.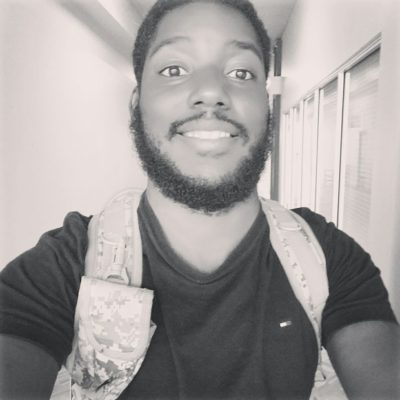 Mom will always speak of God and pray to him for our safety and healing.  It was normal seeing my Mom pray as she's the daughter of a respected Reverend.  We didn't have a church home and often visited churches of her co-workers, friends, etc.  Although I felt the grace of God, I didn't feel as if I fit in with the churches I visited either.  I remember during communion at a church, I was asked by an usher was I baptized.   At the moment I wasn't so I told him no.  He rudely took the body and blood of God from my hands and I was left there alone as other indulged in a very sacred practice.  At that point I gave up and told myself I would never find a church I could call home.  I would never find people who will teach me the word of God and actually be there for me during my dark days.  It felt awful knowing even withing the house of God, there are people who much rather see you suffer rather than heal.
It wasn't until I was 13 years old that I found my new home.  It was the summer of 2003 and I was invited to St. Elmo UMC by Rusty Lowe.  At first I wasn't sure because I didn't know anyone and I wasn't sure what to expect.  Rusty and Maureen Lowe, along with the rest of the congregation, welcomed me with so much love.
Even as a member of St. Elmo, I still faced scrutiny by my peers. Folk's laughed at me and asked me why was I going to a church full of white folks and not a black church?  How come I'm selling myself out? Do you know there are gay people in there? That's against everything God believes in therefore your going to burn right along with them for supporting it. It was so frustrating because I wasn't judged for being black at St. Elmo and yet folks outside of the church judged me.  We all came together to worship God and be a family.  It bothered me, but once I realized who was there for me when I was in need, it went away.
Thanks to St. Elmo UMC and the lovely congregation, I became a leader within the youth program, joined the Conference Council for Youth Ministries (CCYM) and became a very loved person within the whole Holston Conference.
Still  to this day, there's still love coming from St. Elmo.  I may be in another city, but St. Elmo will always be my home.  Together we can rise against hate and promote love. Love will always win.