ST. ELMO United Methodist Church is currently accepting any unwanted items in good resale condition for our FIRST GARAGE and BAKE SALE!
ITEMS MAY BE DROPPED OFF on any SATURDAY from MARCH 18th through APRIL 15th between 11am – 1 pm OR FEEL FREE TO DROP OFF your donations on SUNDAYS (starting Sunday, March 19th) between Noon and 12:30PM.
For additional information or to arrange the donation of a baked good, please contact:
Debbie Tirella, Maureen Lowe or Nancy Hendricks at (908)-310-3980 or (706) 820-3275
 Trucks are available to pick up large items | Monetary donations also appreciated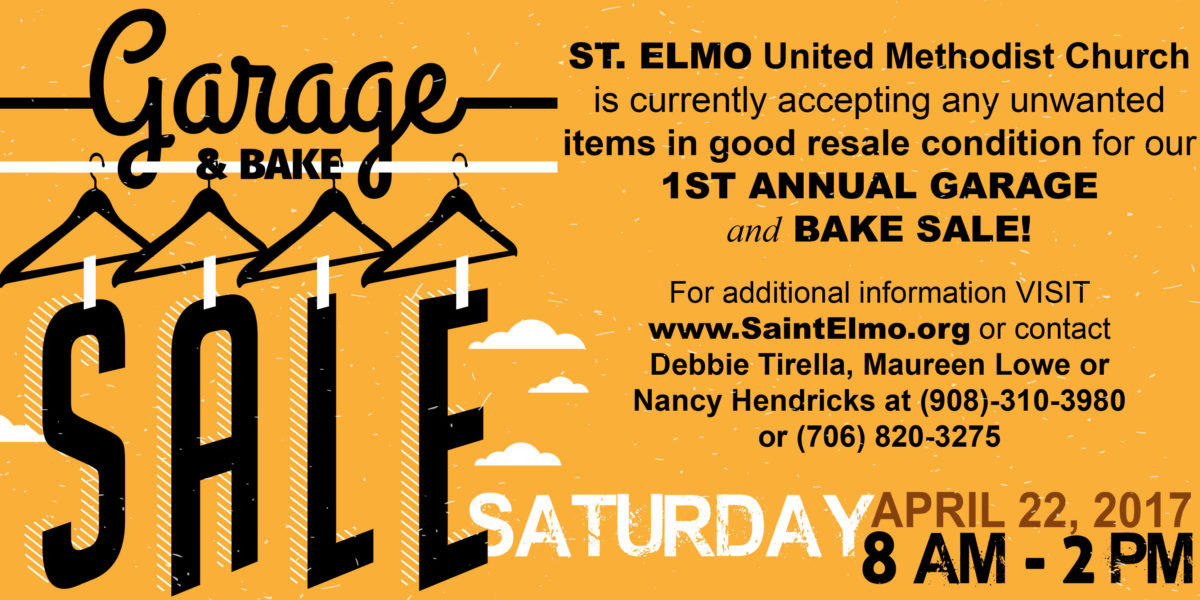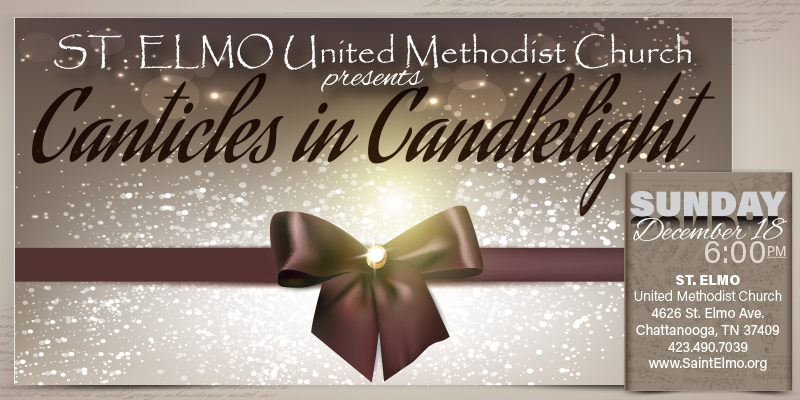 Join us for our annual Christmas musical celebration. This year we will present Canticles in Candlelight on Sunday, December 18 at 6:00 PM in the sanctuary of St. Elmo United Methodist Church.  There will be a reception immediately following with light snacks, cookies, and drinks.