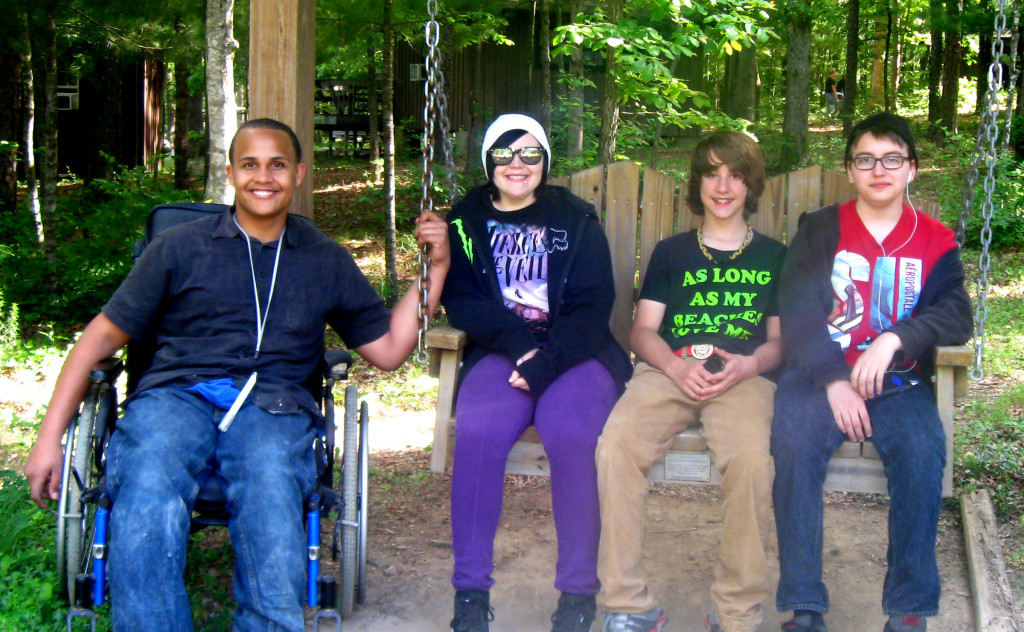 In our world today, youth experience many different struggles and challenges including bullying, identity struggles, questions about God, and much more! As Youth Pastor, I hope to encourage, challenge, teach, and share the love of God with them. We work to know each youth and spot their gifts. We encourage participation and servant-hood inside and outside of the Church setting. I want each one to be bold, supported, and loved unconditionally. The are an important piece to the larger Story of God.
LaQualla Holland, Youth Pastor
Saint Elmo offers a variety of opportunities for those in middle and high school.
Nurture:  Each

Sunday

morning there are separate classes for the Middle, High school youth, as well as the Abilities Community during the Nurture hour. Both classes meet in rooms on the level below the sanctuary (Level 2 on the elevator). The Nurture Hour begins at

10 a.m.

and ends at 10:50 a.m.
Missions:  We are a Mission Church and the Youth lead the way. Each summer we serve as  a group on various domestic mission trips. In July 2015, 17 of us served at Henderson Settlement in Frakes, Kentucky, removing and replacing vinyl siding and insulating a home. We hope to expand this program to take a small group out of the country every couple of years.
WNP (

Wednesday

Night Programming):  This program runs from September through May. The program will run from

6:00-7:30pm

. WNP includes dinner for its participants followed by classroom learning activities. This is a very "laid back" environment. Come expecting to have fun and be hands on with the lessons!
Resurrection:  Resurrection is an annual youth conference. It is held in Pigeon Forge, Tennessee, and gives each of us an opportunity to learn and grow outside of a typical church setting. Resurrection 2016 will be

January 22 -24

.
Abilities Community: This program led by Chuck Cardwell serves children and youth with physical and mental struggles. Chuck is absolutely amazing with the children and youth, sharing the love of Jesus each and every time they come together in fellowship.